Color Trends, Palettes
The color scheme can make or break a design project. There's nothing worse than having to aimlessly plow through color palettes for that perfect color scheme to fit your project. Luckily the open source community over at ColourLovers has got the color-challenged covered. Colourlovers features a number of color palettes organized by usage, occasion, current trends and fashion assembled through a community of devoted color enthusiasts.
The palettes are organized by date, views and popularity to help sift through the thousands of entries for the perfect color scheme. The usefulness of Colourlovers doesn't stop there; the community has expanded to include open-source patterns and shapes to jazz up basic designs as well as the latest design trends for both interior and graphic design.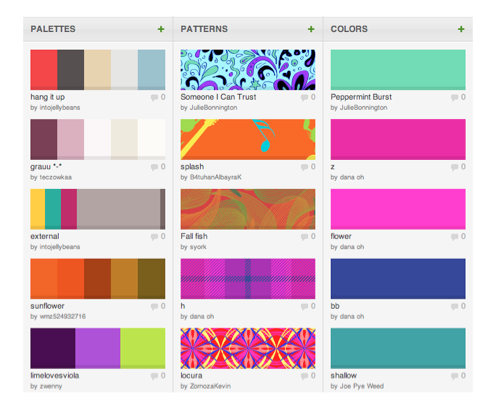 * * * * * * *