Create Your Own Grid
As opposed to being limited by the many preset grids available, you can simply define the layout width and the number of columns you want and the Gridulator will show all possible grids (incl. gutter widths) with nice round integers. You won't get decimal results as with some desktop grid creators. Once you've set your options – there are shortcuts available – Gridulator will create full-size PNGs grids that are perfect for web design for use in CSS, Photoshop etc.
This is a simple app yet extremely useful.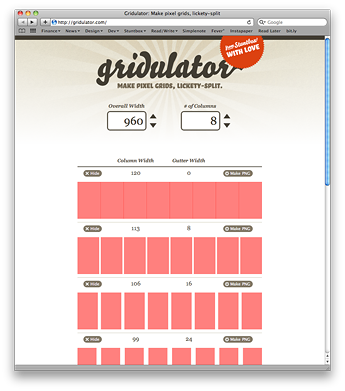 * * * * * * *