Geographical Location Names
If you're working on a project that uses location names, you can use Geonames.org for your research and to download databases of location names from around the world free of charge. GeoNames integrates geographical data such as names of places in various languages, elevation, population and more from various sources.
This geographical database is available for download free of charge under a creative commons attribution license. It contains over 10 million geographical names and consists of 7.5 million unique features, 2.8 million populated places and 5.5 million alternate names. It also offers some population and area statistics. According to the site Geonames users include Ubuntu, Apple's SnowLeopard, Bing Maps, The New York Times and more.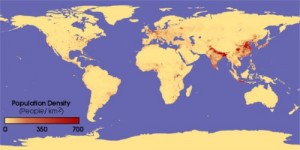 * * * * * * *