What Did That Website Look Like In The Past?
For pure entertainment, or to analyze a domain you're about to buy, see what the site has looked like in the past. The "WayBackMachine" is run by the Internet Archive, a 501(c)(3) non-profit, which is building a digital library of websites and other info available in digital form.
When you check a website, it shows how many times it was crawled in the past by their service and on what dates. The site states that it is set up like a paper library which provides free access to researchers, historians, scholars, and the general public. More info in their FAQs.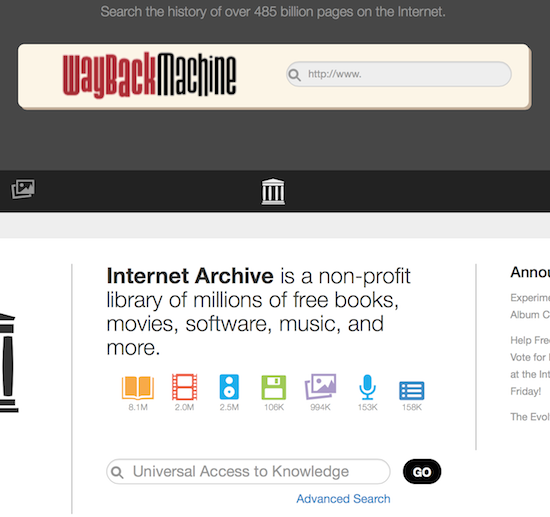 * * * * * * *