WordPress User Role Editor
One of the best features of WordPress is the ability for multiple users to contribute content to a single website, allowing writers and editors to add and publish content from anywhere in the world.  However controlling the permissions of individual users beyond WordPress' default requires programming beyond the capabilities of the average users.
The User Role Editor WordPress Plugin from Shine PHP provides the perfect solution by providing one panel for all user permissions from which to customize each user's capabilities. Once the plugin is activated, you can change the capabilities of any user in just a couple of clicks of the mouse.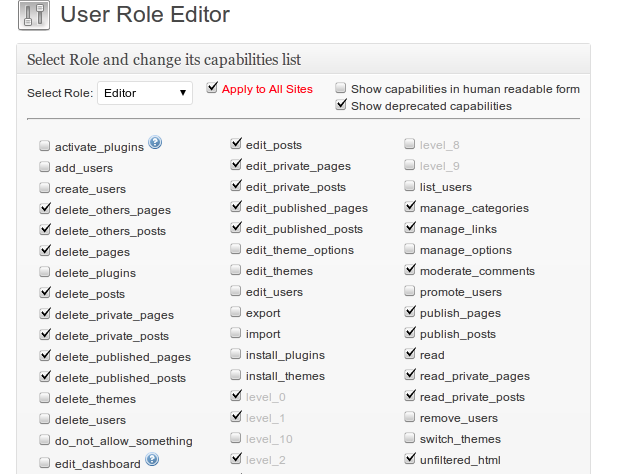 * * * * * * *