How to Code a Live Dynamic Twitter Feed In HTML Email
Developing and designing for HTML emails comes with a specific set of design issues to tackle. Thanks to the numerous inconsistencies across email clients and software, even the best planned email can quickly be ruined by a pesky setting by on the recipient's end. The team at Litmus put together this tutorial
"How to Code A Live Dynamic Twitter Feed in HTML Email" to inspire developers and to think outside the box when it comes to HTML email design and execution by creating a dynamic twitter feed right in the body of an email. The tutorial walks through the use of some advanced CSS concepts and techniques to address the inconsistencies across browsers and clients.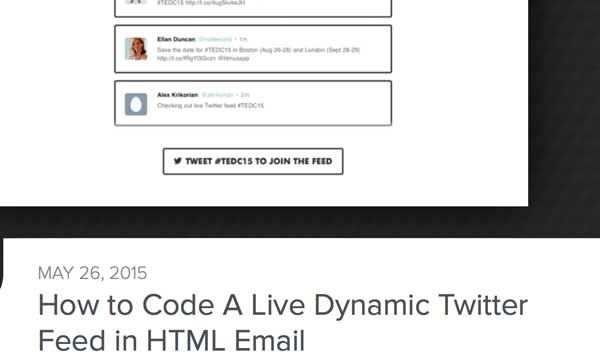 * * * * * * *