Free Website for Small Business
Over half of small businesses in the US don't have a website, yet over 90% of consumers look online first for local products and services. Now businesses can get a free website and attend free seminars on how to set up their own site and get online without having any expense. How? Visit AmericaGetOnline.com, pick your state and you'll be presented with a listing of free events in your area. You can also view free learning videos and print a work book at their Learning Center.
Why? This service is offered by Google in conjunction with several sponsors. Google is perpetually working on improving their search results and getting relevant local results is a big part of it. If they help small businesses get online, it will also help them provide better search results. The examples on the site include small businesses like someone offering a private music lessons, a second hand store, a bee keeper etc.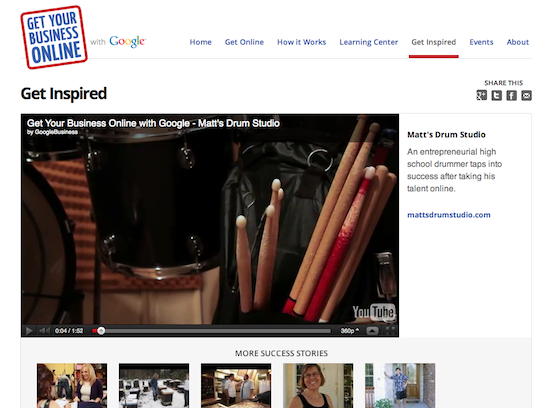 * * * * * * *